Property market, particularly residential market is under acute pressure for various factors and the prices are stable for the last couple of years and in some pockets of India it has gone down.
Pune property market has sustained the pressure of slow down and still holding their prices. However, smart buyer can always get the best price for his dream home and hence we can say its 'Buyers' Market'.
Having said that the buyer must keep in mind that buying a property is the most important lifetime decision of his life and one should not be carried away by emotional tide only but also need to ensure the credibility, authenticity and legality of other important aspects of the intended transaction.
Comprehensive due diligence of the property means financial, technical and legal due diligence.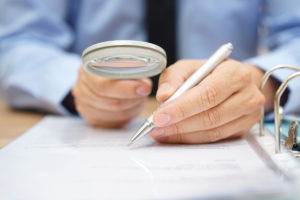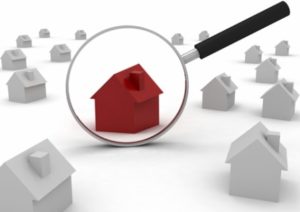 Followings are IMPORTANT factors ANY property buyer MUST keep in mind:
If you are purchasing a house or flat from a builder, check whether the project has RERA registration number or not. Effective 1st May 2017, all projects MUST have RERA registration number.
Amenities and Specifications should be verified personally and an appropriate enquiry MUST be made to verify the claims of the Builder. It is strongly advisable to purchase the property from reputed and established Builders/ Promoters as against the unknown or new entrant in the market.
Keep a pre-approved Housing Loan sanction letter from reputed financial institution/bank. You may have one such letter from private bank and one from nationalized bank. This provides the home buyer a comfort of budget within which he could buy a property. Never forget to negotiate with banks regarding rate of interest. Also understand the financial implications of factors like pre-payment, part-repayment, foreclosure, transfer changes, Interest rate benefit charges etc.
I suggest you go for ready possession property as against an under construction one. However, if you intend to purchase under construction property, get the confirmed possession date from the promoter and ensure a legal clause to that effect is mentioned in the agreement.
I suggest you do the home search and general due diligence yourself. Generally there is no such need to engage real estate agent, unless you are intending to purchase specific property which needs intense search and networking. In case you engage a real estate consultant, be candid regarding charges and terms of engagement to avoid confusion or overcharging.
Promoters generally put taxation and other financial burden on buyers. Be sure that whatever is due and payable as on date of agreement is clearly documented. The agreement should also clearly mention the defect liability and delayed possession liability clearly.
If the project is NOT approved by any of the nationalized bank, then it is STRONGLY, advisable to get the legal due diligence done from a competent and experience lawyer to safeguard the buyer's interest and to ensure all the statutory approvals are in place. Take the help from him in negotiating terms of agreements and assistance in registration, if required.
Last but not the least, maintain the ORIGINAL documents, approvals, receipts, correspondence, records, taxes etc. in a separate file in physical form. This will be helpful for future references and other transactions like Mortgage loan, Top up Loan, Loan against Property (LAP), selling the property etc.
TruLex is a Pune based law firm and having expertise and experience in property related needs of home buyers.
(By Adv. Amar S. Deshmukh, Managing Partner, TruLex, a Law firm.)